Perjalanan Ekonomi Malaysia: Dari Merdeka Hingga Sekarang
Reading Time:
4
minutes
---
Dari tahun 1970 sehingga 2016, ekonomi Malaysia diukur dalam GDP meningkat sebanyak 16 kali ganda
Sejak tahun 1960, Malaysia terperangkap dalam 'middle income trap'
---
Setelah lebih 60 tahun merdeka, sedar atau tidak banyak perubahan ekonomi yang sudah berlaku di Malaysia. Pada tahun 1960 dahulu, setinggi 70% daripada aktiviti ekonomi kita adalah berasaskan sektor pertanian. Dan kini, sektor pertanian hanya mewakili 12%, manakala sektor perkhidmatan pula yang sudah mengambil alih, menjadi aktiviti ekonomi utama negara ini dengan sumbangan setinggi 61%.
Sesetengah orang berpendapat yang kekayaan negara itu tidak semestinya mewakili kekayaan rakyat, lantas mereka merasakan bahawa GDP itu adalah kayu ukur yang sia-sia dan tidak menunjukkan keadaan ekonomi rakyat yang sebenar. Namun kajian oleh Khazanah Research Institute (KRI) menunjukkan sebenarnya kekayaan negara amat berkait rapat dengan kekayaan rakyat. Sekadar momentum peningkatan itu berbeza.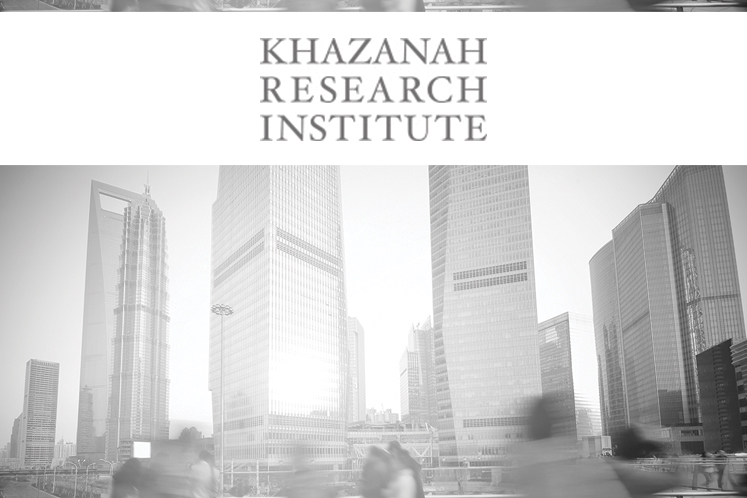 Dari tahun 1970 sehingga 2016, ekonomi Malaysia diukur dalam GDP meningkat sebanyak 16 kali ganda.
Manakala untuk tempoh yang sama, median pendapatan isi rumah hanya meningkat sebanyak 6 kali ganda.
Ini bermaksud terdapat sebahagian besar pertumbuhan ekonomi tidak dinikmati sama rata oleh semua rakyat Malaysia. Namun tidak boleh dinafikan bahawa pertumbuhan ekonomi negara masih memberikan manfaat positif kepada rakyat umumnya.
Walaupun kita merasai pertumbuhan ekonomi yang jelas, namun Malaysia sejak tahun 1960 sehingga sekarang masih lagi berada di dalam kategori 'middle income'. Inilah fenomena yang dipanggil sebagai 'middle income trap', di mana sesebuah negara itu sudah begitu lama menjadi negara middle income tetapi masih lagi tidak berjaya untuk menjadi negara 'high income'.
Di dalam laporannya, KRI menggariskan 4 ciri-ciri yang sama dimiliki oleh kebanyakan negara-negara maju.
1) Institusi kerajaan yang matang
Kajian KRI menunjukkan negara-negara maju umumnya mempunyai skor untuk 'voice and accountability' yang menunjukkan tahap demokrasi dan kebebasan bersuara di sesebuah negara dan skor untuk 'kawalan korupsi' yang menunjukkan tahap persepsi korupsi yang berlaku oleh pihak kerajaan, yang baik dari dulu sehingga sekarang.
Namun begitu, skor untuk Malaysia bukan sahaja tidak begitu baik, malahan menyaksikan penurunan untuk tempoh 1996-2006 vs 2006-2016. Sedangkan kebanyakan negara lain semuanya menyaksikan peningkatan untuk tempoh yang sama.
2) Ekonomi berasaskan ilmu pengetahuan
Kunci kepada kejayaan negara-negara maju terletak pada tahap inovasi negara mereka, yang wujud disebabkan aktiviti kajian dan penyelidikan (Research and development) yang tinggi, usahawan-usahawan yang bermotivasi tinggi dan ekonomi yang kompleks.
Di Malaysia, tahap R&D kita masih jauh lebih rendah berbanding negara-negara maju. Diambil kira saiz ekonomi kita yang kecil, Malaysia hanya membelanjakan 2% daripada GDP setiap tahun untuk aktiviti R&D. Ini sangat kecil jika dibandingkan dengan Jepun yang membelanjakan sebanyak 3.6% daripada GDP, sedangkan GDP mereka 16 kali ganda lebih besar daripada Malaysia.
Namun berbanding nilai R&D, yang lebih menyedihkan sebenarnya bilangan paten yang dipohon oleh rakyat Malaysia. Pada tahun 2016, hanya sebanyak 36 permohonan paten diberikan oleh rakyat Malaysia di Malaysia. Sedangkan permohonan paten oleh rakyat Jepun di Jepun pada tahun yang sama adalah setinggi 3,189 paten. Malahan China juga jauh mendahului kita dengan 874 paten.
3) Modal insan berkualiti tinggi
Tidak dapat dinafikan bahawa modal insan, atau kualiti rakyat itu sendiri sebenarnya merupakan faktor yang sangat penting di dalam menentukan kedudukan sesebuah ekonomi. Tidak akan berlaku untuk Malaysia ini menjadi lebih hebat, jika tidak bermula dengan rakyatnya menjadi lebih hebat terlebih dahulu.
Namun dari tahun ke tahun, markah PISA, sesebuah penilaian yang dilakukan oleh OECD, menyaksikan pelajar-pelajar Malaysia sering kali mendapat tempat yang rendah. Malaysia biasanya berada di dalam lingkungan negara 25% yang paling corot, jauh di belakang Singapura, China mahupun Vietnam sekalipun. Manakala ketika di pejabat pula, kajian daripada World Bank mendapat tidak sampai separuh daripada majikan memberikan latihan yang rasmi kepada pekerja. Berbanding dengan 79.2% majikan di China.
4) Infrastruktur moden
Terdapat satu perkara yang meletakkan Malaysia hampir setaraf dengan negara maju. Iaitu dari segi infrastruktur asas kita. Tahap elektrik, air dan kebersihan di negara kita adalah hampir dengan negara-negara maju, dan ini adalah antara sudut yang kita lebih baik daripada China.
Namum begitu, apabila mengambil kira faktor infrastruktur moden seperti akses kepada Internet. Malaysia sekali lagi jatuh ke belakang. Iaitu hanya 9 daripada 100 daripada penduduk di Malaysia mempunyai Internet yang tetap di rumah, lebih rendah daripada Thailand sekalipun. Tetapi kita mempunyai capaian Internet mobil yang tinggi pada 89.9%, dengan peratusan yang lebih tinggi berbanding OECD pada 83.1%
Bergerak ke hadapan, ekonomi Malaysia dan dunia akan terus bertukar. Cabaran-cabaran seperti demografi yang menjadi semakin tua, lanskap ekonomi yang baru hasil daripada perkembangan teknologi dan isu-isu geopolitik akan terus menerus memberikan cabaran besar kepada Malaysia.
KRI menggariskan beberapa isu fundamental yang perlu diberi penekanan oleh Malaysia untuk mencapai tahap ekonomi yang lebih tinggi, antaranya termasuk kestabilan ekonomi makro, keterbukaan dalam perdagangan dan pelaburan, modal insan, pertumbuhan ekonomi yang inklusif serta ekonomi yang laju serta fleksibel.
Namun semua di atas akhirnya berbalik kepada faktor institusi kerajaan. Polisi yang ditetapkan, fokus pendidikan yang diberikan, semuanya akan menentukan hala tuju ekonomi negara ini. Disebabkan itu, ianya penting untuk rakyat mempunyai kuasa yang jelas ke atas pelantikan dan pemilihan kerajaan. Jika sesuatu pihak diberikan kuasa yang terlalu besar tanpa semak dan imbang, terdapat risiko kuasa itu akhirnya akan dimanipulasi untuk manfaat peribadi dan bukannya manfaat rakyat.