Senarai Lantikan Korporat Baharu Di Bawah Kerajaan Pakatan Harapan
Reading Time:
7
minutes
Kerajaan Pakatan Harapan telah melaksanakan beberapa perubahan penting terhadap barisan kepimpinan agensi-agensi Kerajaan utama seperti MARA, FELCRA, Perbadanan Stadium Malaysia, MyCC, SKMM, PR1MA dan Suruhanjaya Pilihan Raya. Usaha ini penting sebagai langkah untuk melihatkan komitmen Kerajaan Pakatan Harapan menguruskan agensi-agensi ini secara lebih telus dan baik.
Semua pelantikan-pelantikan baharu ini dibuat berasaskan beberapa pertimbangan termasuk dari aspek kelayakan dan pengalaman. Kita tidak lagi melihat pelantikan-pelantikan dalam kalangan orang politik menerajui agensi-agensi ini, sebaliknya semuanya kini diterajui oleh tokoh-tokoh korporat yang mempunyai kelayakan daripada sudut pentadbiran.
Baca: Senarai Tokoh Yang Letak Jawatan Selepas PRU-14
Baca: Lantikan Politik Dalam Syarikat GLC Negeri
MARA
Pada 1 Oktober 2018, Kerajaan telah bersetuju untuk melantik Dr Hasnita Binti Dato' Hashim sebagai Pengerusi Majlis Amanah Rakyat (MARA). Beliau sememangnya individu yang mempunyai pengalaman luas dalam dunia korporat. Hasnita pernah berkhidmat sebagai Ketua Pegawai Eksekutif di Guidance Investments Sdn Bhd dari tahun 2012 hingga 2016 dan sebelum itu beliau bertindak sebagai Ketua Institutional Business di Guidance Financial Group dari tahun 2002 hingga 2011.
Hasnita juga berpengalaman sebagai Ketua Pegawai Eksekutif IslamiQ dari tahun 1998 hingga 2001 dan pernah juga menjadi Ketua Pegawai Eksekutif Commerce MGI Sdn Bhd dari tahun 1994 hingga 1998. Lebih menarik, antara tahun 1992 hingga 1994 beliau berkhidmat sebagai Pengurus Dana di Rashid Hussain Asset Management. Beliau juga pernah menjadi Aktuari di Jabatan Aktuari, Coopers and Lybrand Deloitte dari tahun 1988 hingga 1992.
Selain itu, beliau turut memegang beberapa jawatan di Maybank termasuk Ahli Lembaga Pengarah dan Pengerusi Maybank Asset Management Group.
Hasnita turut memegang jawatan Pengarah di beberapa firma termasuk Guidance Atel Investments, Guidance Investments (Labuan), Guidance SEARE Advisors GP Limited and Redachem Malaysia Sdn Bhd.
Beliau berjaya mendapatkan lesen sebagai Penasihat Pelaburan daripada Suruhanjaya Sekuriti pada tahun 2013 selain terlibat sebagai Associate di Institute of Actuaries, Staple Inn, London dari tahun 1988 hingga ke tahun 1992.
Hasnita memperoleh Ijazah Sarjana Muda dalam bidang Fizik di University Surrey pada tahun 1984 sebelum memperoleh Ijazah Kedoktoran dalam bidang Fizik Nuklear dari Universiti Oxford pada tahun 1988.
Pengalaman lebih 26 tahun beliau dalam bidang pengurusan kewangan, aset dan pelaburan jelas mampu memberikan suntikan baru kepada MARA untuk terus mara membantu golongan sasar yang ditetapkan.
FELCRA
Datuk Mohamad Nageeb Bin Ahmad Abdul Wahab telah dilantik sebagai Pengerusi FELCRA yang baharu pada 1 Oktober 2018. Pengalaman luas beliau kira-kira 39 tahun dalam bidang perladangan, industri getah dan sawit sudah tentu mampu mengembalikan FELCRA ke landasan kejayaan.
Beliau memegang Diploma dalam Pemprosesan Getah Asli dan Sains Gunaan dari Institut Penyelidikan Getah Malaysia. Beliau memulakan kerjaya pada tahun 1979 di Kuala Lumpur Kepong Berhad sebagai Kadet Peladang dan kemudian beliau menerima pendedahan meluas mengenai pelbagai jenis tanaman termasuk koko, getah dan kelapa sawit. Beliau memiliki pengetahuan mendalam terhadap kerja-kerja pemprosesan hasil ladang ini.
Pada tahun 1992 beliau menyertai Kumpulan Guthrie Berhad sebagai Pengurus di Jabatan Estet dan kemudiannya ditempatkan di Unit Pemprosesan Getah dan Pengurusan Strategik. Pada tahun 1996 beliau dipinjamkan ke salah sebuah anak syarikat milik Guthrie di Thailand yang mengendalikan perniagaan berkaitan pemprosesan getah. Beliau berada di syarikat berkenaan selama kira-kira 11 tahun dan memegang pelbagai jawatan termasuk Pengarah Urusan sehingga ke tahun 2001.
Pada penghujung tahun 2007, selepas penggabungan tiga entiti perladangan, Guthrie, Golden Hope dan Sime Darby, beliau kembali ke Malaysia untuk dilantik sebagai Naib Presiden Kanan, Sime Darby Berhad. Beliau mengetuai sektor Perladangan Upstream selain terlibat secara langsung dengan bidang operasi getah di bawah Sime Darby.
Pada Januari 2014, beliau dinaikkan pangkat sebagai Naib Presiden 1 dan di situ beliau bertanggungjawab terhadap semua estet milik Sime Darby yang dianggarkan berkeluasan kira-kira 340 ribu hektar, 34 kilang minyak kelapa sawit dan dua kilang pemprosesan getah. Beliau bersara daripada Sime Darby pada September 2017.
Sebaik sahaja bersara, beliau telah dilantik sebagai Ketua Eksekutif Persatuan Minyak Sawit Malaysia. Selain itu, beliau juga menjadi Pengarah Bebas Bukan Eksekutif di CB Industrial Product Holding Berhad pada Mac 2018. Sepanjang pengalaman 39 tahun dalam bidang perladangan, Nageeb telah memegang pelbagai jawatan lain termasuk Presiden Persatuan Pengeluar Pertanian Malaysia (MAPA), Ahli Majlis Penasihat Buruh Kebangsaan (NLAC) dan mewakili Malaysia dalam International Tripartite Rubber Council (ITRC).
PERBADANAN STADIUM MALAYSIA
Perbadanan Stadium Malaysia sebuah agensi di bawah Kementerian Belia dan Sukan pada 26 September 2018 telah mengumumkan pelantikan Tan Sri Tony Fernandes sebagai pengerusi baharu Perbadanan berkenaan.
Tony merupakan lulusan Sarjana Muda Perakaunan dan Kewangan daripada London School of Economics pada tahun 1987 dan kemudian menerima Ijazah Kehormat Kedoktoran Inovasi Perniagaan daripada Universiti Teknologi Malaysia (UTM) pada tahun 2010.
Tony memiliki pengalaman luas dalam bidang korporat dan mempunyai minat mendalam terhadap sukan khasnya bola sepak. Beliau menyertai AirAsia Berhad pada 2001 dan dilantik sebagai Ketua Pegawai Eksekutif Kumpulan dan Pengarah Eksekutif pada 2001. Beliau terlibat dalam banyak pembangunan AirAsia sehingga menjadi syarikat penerbangan tambang murah antara yang utama di dunia.
Selain AirAsia, antara tahun 1987 hingga 1989 beliau bernah berkhidmat sebagai Financial Controller di syarikat Virgin Communication. Kepakaran beliau dalam bidang kewangan juga menyaksikan beliau pernah berkhidmat bersama Warner Music International London sebagai Penganalisis Kewangan Kanan pada tahun 1989. Bersama-sama Warner Music Malaysia, beliau pernah menjawat jawatan Pengarah Urusan dari tahun 1992 hingga 1996.
Beliau juga memegang jawatan sebagai Pengarah Bebas Bukan Eksekutif di Star Media Group Berhad pada tahun 2012 dan menjawat jawatan sama di Malaysian Airline System Berhad pada tahun 2011. Sepanjang kariernya, beliau telah dikurniakan pelbagai anugerah dari dalam negara dan luar negara.
Antara penganugerahan tertinggi selain Tan Sri ialah Honor of the Commander of the Order of the British Empire yang diberikan oleh Queen Elizabeth II pada tahun 2011 dan penganugerahan Commander of the Legion d'Honneur oleh Kerajaan Perancis. Beliau juga menerima anugerah Masterclass Global Chif Executive Officer Award semasa 2nd Malaysia Business Leadership Award (MBLA) pada tahun 2010.
MyCC
Suruhanjaya Persaingan Malaysia (MyCC) mengumumkan pelantikan Dato' Seri Mohd Hishamudin Md Yunus sebagai Pengerusi Suruhanjaya pada 28 September 2018.
Hishamudin yang berkelulusan undang-undang daripada Universiti London merupakan bekas Hakim Mahkamah Rayuan Malaysia dan telah berkhidmat sebagai Ketua Pendaftar Mahkamah Agung, Peguam Kanan Persekutuan dan Presiden Mahkamah Sesyen.
Beliau yang mempunyai pengalaman selama hampir 45 tahun dalam bidang perundangan, turut memiliki kelulusan dalam bidang timbangtara komersial antarabangsa daripada Chartered Institute of Arbitrators, United Kingdom. Sepanjang perkhidmatan beliau di Mahkamah Tinggi, beliau telah menulis lebih daripada 750 penghakiman yang dilaporkan di dalam jurnal undang-undang.
Hishamudin juga pernah berkhidmat sebagai Penasihat Undang-Undang kepada Kementerian Perusahaan Utama dan menjadi jurucakap kepada negara-negara pengeluar getah sewaktu Rundingan Perjanjian Getah Asli di Switzerland.
Beliau juga pernah memegang jawatan sebagai Ketua Perwakilan untuk International Bar Association's Human Right Institute (IBAHRI) ke Afrika Selatan sebelum menjadi Penimbangtara di Pusat Timbangtara Serantau Kuala Lumpur.
SKMM
Pada 1 Oktober 2018, Kementerian Komunikasi dan Multimedia mengumumkan pelantikan bekas Ketua Pegawai Eksekutif Pos Malaysia Berhad, Al-Ishsal Ishak sebagai Pengerusi baharu Suruhanjaya Komunikasi dan Multimedia Malaysia (SKMM) untuk tempoh dua tahun.
Al Ishsal merupakan pemegang Ijazah Sarjana Muda Pengurusan (Kepujian) daripada Universiti Sains Malaysia dan biasiswa Japan Airlines di Sophia University, Tokyo, Jepun. Selepas menamatkan pengajian, beliau terlibat secara langsung dalam bidang keusahawanan digital bermula dari tahun 1994 hingga 2008.
Beliau kemudiannya dilantik sebagai Ketua Pegawai Digital McCann Ericsson World Group, Ketua Pegawai Eksekutif Baraka Telecom, Naib Presiden Kanan, Pemasaran dan Produk di Syarikat Penerbangan Malaysia Berhad, Ketua Kumpulan Anciliary AirAsia dan pelbagai jawatan penting lain di Tune Group.
Beliau turut menjadi Pengarah Urusan Asia Tenggara ECO Capacity Exchange Ltd (London) dan pelatih serta perunding untuk Kumpulan Airbus sebelum menjadi Ketua Pegawai Eksekutif di Pos Malaysia. Beliau juga pernah berkhidmat di Perbadanan Ekonomi Digital Malaysia (MDEC) dan menjadi Ahli Majlis Teknologi Maklumat Kebangsaan (NITC).
PR1MA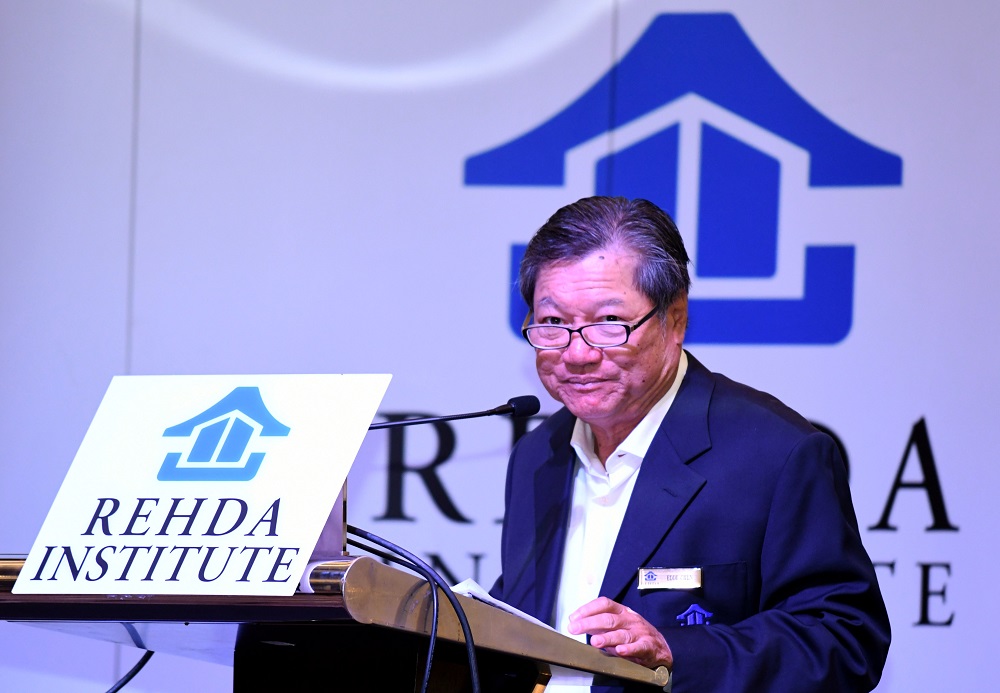 Kerajaan telah melantik Pengarah Urusan Metro Kajang Berhad, Tan Sri Eddy Chen sebagai Pengerusi baharu Perbadanan PR1MA Malaysia berkuatkuasa 1 Oktober 2018.
Beliau memiliki pengalaman luas dalam pembangunan hartanah dan merupakan bekas Presiden REHDA dari tahun 1998 hingga 2002. Dengan pengalaman lebih tiga dekad dalam industri perumahan, pelantikan Chen dijangka memberikan kesan positif terhadap usaha PR1MA untuk menambah jumlah rumah mampu milik bagi rakyat negara ini.
Beliau merupakan pemegang Ijazah Sarjana Muda Pengajian Perniagaan (Pemasaran) dari Universiti Monash, Australia. Beliau dilantik di Lembaga Pengarah Metro Kajang Berhad pada tahun 1984 sehingga memegang jawatan Pengarah Urusan syarikat berkenaan. Beliau juga berpengalaman sebagai ahli di pelbagai jawatankuasa ditubuhkan Kerajaan untuk merangka dasar perumahan dan hartanah negara.
SPR
Kerajaan pada 21 September 2018 telah melantik peguam Azhar Azizan Harun sebagai Pengerusi Suruhanjaya Pilihan Raya yang baharu. Azhar memiliki kelulusan undang-undang daripada Universiti Malaya dan King's College, University of London.
Beliau memulakan kerjaya guaman pada tahun 1987 di Allen & Gledhill sebelum pada tahun 1992 berkhidmat di Tetuan KH Koh, Azhar & Koh. Beliau yang berpengalaman lebih 30 tahun dalam bidang guaman, terkenal dengan kepakarannya sebagai seorang peguam yang handal dalam hal ehwal undang-undang pilihan raya.
Pada tahun 2002 beliau pernah berkhidmat sebagai Ketua Pegawai Eksekutif di Hospital Assunta dan kemudian menjadi Ahli Lembaga Persatuan Hospital Swasta Malaysia sejak Julai 2004 dan menyertai UM Holdings untuk menguruskan semua operasi perniagaan Universiti Malaya. Pada tahun 2018 sebelum dilantik sebagai Pengerusi SPR, Azhar ialah Pengarah Bebas Bukan Eksekutif di Amanah Raya Investment Management Sdn Bhd.