Adakah Tabung Haji Tidak Tertakluk Di bawah Akta Penggubahan Wang Haram?
Reading Time:
3
minutes
---
Bagi pendeposit bank komersial, mereka perlu mengemukakan bukti sekiranya wang yang disimpan melebihi RM50,000
Tabung Haji sebenarnya tertakluk sebagai salah satu "Reporting Institution" di bawah Akta Penggubahan Wang Haram dan Pembiayaan Aktiviti Keganasan 2001
---
Baru-baru ini kecoh mengenai masalah kewangan Tabung Haji berikutan timbulnya isu berkenaan penggunaan wang bagi aktiviti yang bermotifkan politik dan kemudian diikuti pula pemberian hibah dengan menggunakan wang pendeposit.
Lantaran itu, kerajaan telah mengambil satu inisiatif dengan menubuhkan syarikat Special Purpose Vehicle (SPV) untuk mengambil alih aset Tabung Haji yang bermasalah atau pun tidak berprestasi baik.
Apa itu SPV? Ia adalah satu entiti yang ditubuhkan bagi tujuan khas sama ada seperti membeli aset (contoh: Danaharta), untuk pembiayaan (contoh: Danainfra) atau lain-lain tujuan lagi. SPV ini kebiasaannya ditubuhkan 'mengasingkan' risiko kewangan daripada entiti asal.
Untuk mengetahu lebih lanjut apa itu SPV dan bagaimana ia berfungsi, baca di sini: Apa itu SPV?
SPV bagi Tabung Haji diletakkan di bawah Kementerian Kewangan (MoF) ini bakal mengambil alih aset Tabung Haji yang bernilai RM19.9 bilion dalam bentuk hartanah dan ekuiti. Kemudian, SPV akan memberi sukuk bernilai RM10 bilion dan Islamic redeemable convertible preference shares (RCPS-i) bernilai RM9.9 bilion kepada TH.
Baca: SPV Mengambil Alih Aset Tabung Haji Bernilai RM19.9 bilion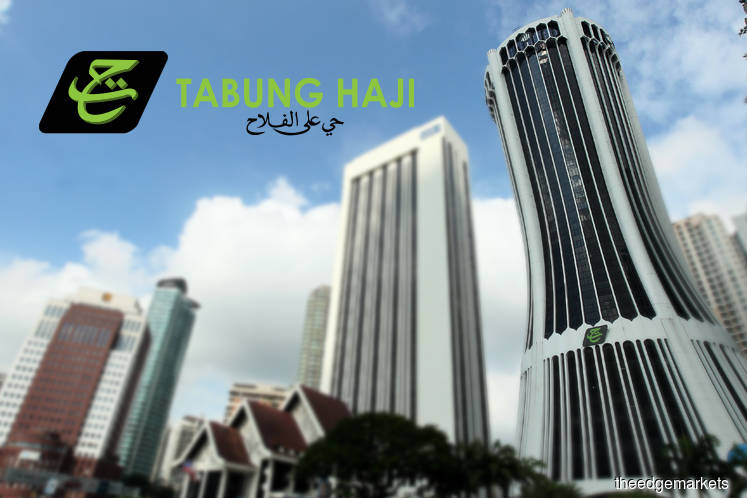 Dalam masa yang sama, timbul lagi satu isu yang mengatakan Tabung Haji ini adalah institusi kewangan yang berfungsi sebagai 'unregulated bank'. Apa maksudnya?
Tabung Haji pada asalnya ditubuhkan bagi membantu orang-orang Islam di Malaysia terutamanya yang tidak berkemampuan untuk menunaikan ibadah Haji. Oleh sebab itu, Bank Negara telah memberikan 'kuasa' kepada Tabung Haji untuk menerima deposit wang.
Sebagai pulangan, Tabung Haji pula akan membuat pembayaran dividen kepada pendeposit berdasarkan nilai deposit mereka.
Berdasarkan satu artikel yang dikeluarkan oleh Starbiz, seorang pegawai bank telah menyatakan bahawa Tabung Haji tidak tertakluk kepada suspicious transaction report (STR) seperti bank-bank yang lain.
Menurut pegawai bank ini lagi, pendeposit Tabung Haji tidak akan disoal siasat dari mana wang tersebut datang atau mengemukakan bukti sahih wang tersebut apabila pendeposit meletakkan sejumlah wang yang besar nilainya ke dalam Tabung Haji.
Ini berbeza jika mahu dibandingkan dengan bank-bank komersial biasa yang mana pendeposit perlu mengemukakan bukti sekiranya wang yang mahu disimpan adalah bernilai lebih RM50,000. Dan bermula tahun depan, jumlah ini akan dikurangkan kepada RM25,000.
Benarkah?
Kenyataan melalui artikel Starbiz ini bagaimanapun telah dikritik oleh Ahmad Azlan Sairi melalui laman Facebook beliau yang mengatakan Tabung Haji sebenarnya tertakluk sebagai salah satu "Reporting Institution" di bawah Akta Penggubahan Wang Haram dan Pembiayaan Aktiviti Keganasan 2001.
Ini bermakna, Tabung Haji adalah sama sahaja seperti institusi kewangan lain dan perlu melaporkan sekiranya terdapat sebarang transaksi yang meragukan. Perkara ini jelas dinyatakan di laman web Tabung Haji sendiri.
"Ini jelas bercanggah dengan akuan TH di laman web mereka sendiri, di mana TH adalah salah satu Reporting Institution ("RI") under the Anti-Money Laundering and Anti Terrorism Financing Act 2001"
"Ini juga disahkan di laman web AML/CFT Bank Negara Malaysia sendiri – TH disenaraikan di bawah "Other Financial Institutions" di bawah "Who are the Reporting Institutions under the AMLA?" ujar Azlan.
Sebagai rekod, 50% deposit Tabung Haji datang daripadanya 1.3% pendeposit. Jumlah tertinggi yang dicatatkan oleh satu akaun pendeposit adalah melebih RM190 juta. Jika diperhatikan kepada senario ini, kebanyakan wang deposit yang diletakkan di Tabung Haji ini datang daripada sebilangan kecil pendeposit sahaja.
Punca dikatakan ramai berminat untuk mendeposit wang mereka di Tabung Haji adalah kerana bayaran dividen yang baik.
Dengan kedudukan kewangan yang dikhabarkan kurang baik, Tabung Haji berhasrat untuk melakukan pemulihan semula dengan mengembalikan peranan asalnya ditubuhkan iaitu untuk membantu umat Islam menunaikan haji.
Antara satu langkah yang dikatakan bakal dilaksanakan ialah dengan mengehadkan jumlah wang deposit individu pada kadar sesuai.
Melalui pelan pemulihan baru yang akan dikawal selia oleh Bank Negara Malaysia ini, diharapkan ia akan dapat memberikan impak yang lebih baik. Isu berkenaan wang Tabung Haji ini seharusnya diuruskan dengan cermat kerana sebarang tindakan yang bakal diambil akan memberikan kesan kepada pendepositnya yang berjumlah sekitar 9 juta orang.