Kumpulan Felda Rugi RM4.85 Bilion – Ketua Audit Negara
Reading Time:
3
minutes
---
Felda telah menerima "Pendapat Tanpa Teguran" dengan "Emphasis of Matter" dalam tempoh tiga tahun berturut-turut
Aliran tunai aktiviti operasi Felda mengalami defisit RM1.2 bilion
---
Felda dan kumpulannya telah mencatatkan peningkatan kerugian bersih dengan nilai RM5.73 bilion dan RM4.85 bilion. Ini berdasarkan Laporan Ketua Audit Negara 2017 Siri 2 yang telah dibentangkan dalam satu sesi Parlimen.
Laporan Ketua Audit Negara 2017 Siri 2 (LKAN) sudah terbit dan boleh dibaca. Sudah tentu ia akan menjadi antara tumpuan penting dalam melihat kesilapan tadbir urus yang berlaku pada tahun berkenaan. Kami di Kapital.My turut tidak ketinggalan menyemak laporan berkenaan dan cuba membawakan kepada pembaca hal-hal penting yang perlu diberikan perhatian.
Dalam laporan tersebut, Felda merupakan antara 16 agensi yang telah diklasifikasikan sebagai menerima "Pendapat Tanpa Teguran" dengan "Emphasis of Matter".
Baca: Baki Tunai Hanya Tinggal RM100 Juta. Mampukah Felda Bertahan?
Baca: Masalah Aliran Tunai Felda & Hutang RM8.05 Bilion
Kerugian bersih yang direkodkan bagi Felda dan kumpulan pula telah meningkat dengan ketara dari tahun 2016 kepada tahun 2017. Pada tahun 2016, kerugian bersih yang dicatatkan Felda dan kumpulan ialah RM251.24 juta dan RM729.6 juta. Manakala untuk tahun 2017, kerugian bersih ini telah melonjak naik berganda pada paras RM5.73 bilion dan RM4.85 bilion.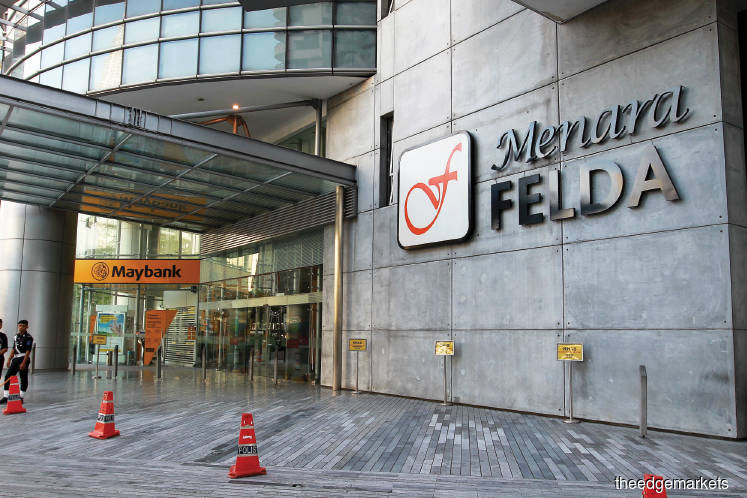 Laporan tersebut juga mendedahkan kedudukan liabiliti semasa bersih (net current liabilities) Felda dan kumpulan yang direkodkan pada nilai RM643.93 juta dan RM27.03 juta berbanding aset semasa bersih dengan jumlah nilai RM343.17 juta dan RM1.234 bilion pada tahun 2016.
Bagi aliran tunai aktiviti operasi Felda dan kumpulan pula, kedua-duanya mencatatkan defisit dengan jumlah RM1.2 bilion dan RM503.49 juta. Pada tahun sebelumnya (2016), defisit yang dialami oleh Felda dan kumpulan ialah RM1.16 bilion dan RM578.54 juta.
Jumlah pinjaman daripada institusi kewangan kepada pihak Felda dan kumpulan pula adalah sebanyak RM7.8 bilion dan RM12.14 bilion pada tahun 2017. Nilai ini mencatakan peningkatan berbanding tahun 2016 dengan jumlah pinjaman sebanyak RM6.82 bilion dan RM9.08 bilion.
Berdasarkan laporan tersebut, Felda telah menerima "Pendapat Tanpa Teguran" dengan "Emphasis of Matter" dalam tempoh tiga tahun berturut-turut. Hal ini kerana, Felda dikatakan telah mengalami aliran tunai atau baki kumpulan wang defisit yang sekaligus memberi kesan kepada usaha berterusan agensi serta ketidakpatuhan terhadap piawaian perakaunan yang tidak signifikan.
Felda sememangnya bergelut dengan nilai hutang yang tinggi dengan jumlah RM8.05 bilion dan menjelang akhir tahun nanti, agensi tersebut dikhabarkan bakal mempunyai baki tunai sebanyak RM100 juta sahaja.
Baca: Harga Sawit Jatuh, Cadangan Penyelesaian Daripada Najib Razak
Dengan harga minyak sawit mentah yang menjunam teruk telah menyebabkan agensi tersebut berdepan masalah aliran tunai. Untuk mempunyai aliran tunai yang stabil, Felda memerlukan harga minyak sawit berada pada paras RM3,000 satu tan.
Walaupun Pengerusi baru Felda, Tan Sri Megat Zaharuddin Megat Mohd Nor pernah menyatakan bahawa akan mencairkan beberapa aset mereka bagi mengurangkan hutang namun Menteri Hal Ehwal Ekonomi, Datuk Seri Azmin Ali mempunyai pendapat yang berbeza.
Menurut Azmin, penjualan aset-aset tersebut tidak akan memberikan keuntungan kerana pembelian telah dilakukan dengan harga yang melebihi nilai pasaran pada waktu aset-aset itu dibeli.
Satu Kertas Putih akan dibentangkan di Dewan Rakyat nanti bagi mendedahkan kedudukan kewangan dan kepincangan pengurusan Felda. Sebarang cadangan penyelesaian kepada masalah hutang dan aliran tunai yang dihadapi Felda ini hanya akan dapat dibuat selepas pembentangan Kertas Putih nanti.