Rangka Kawal Selia Bagi Matawang Digital Akan Diperkenalkan Tahun Hadapan
Reading Time:
2
minutes
---
Singapura telah memperkenalkan Payment Services Bill (PSB) yang akan mengawal selia pasaran matawang
Tun M lebih berminat dengan idea "cashless society"
---
Menjelang suku pertama 2019, satu rangka kawal selia bagi matawang digital akan diperkenalkan oleh Suruhanjaya Sekuriti Malaysia (SC).
"Ini merupakan tugas pertama pengerusi baru (SC). Walaupun ianya adalah satu tugas besar baginya, saya pasti dia boleh melaksanakannya" – Lim Guan Eng
Pengerusi SC, Datuk Syed Zaid Albar yang baru sahaja dilantik 1 November lalu berkata bahawa pihak berkuasa dalam pasaran masih lagi membuat draf bagi rangka kawal selia matawang digital ini.
Sementara itu, Lim Guan Eng memohon semua pihak termasuk menteri tidak membincangkan mengenai rangka ini buat masa sekarang termasuklah Harapan Coin yang diperkenalkan oleh Menteri Wilayah, Khalid Samad.
Baca: Harapan Coin Perlu Kajian Mendalam – Penganalisis
Baca: Initial Coin Offering (ICO) VS Initial Public Offering (IPO)
Harapan Coin merupakan inisiatif Khalid Samad bagi mewujudkan platform pengumpulan dana politik yang pertama di dunia. Walaupun inisiatif ini tidak mendapat sambutan yang baik, tetapi Khalid masih lagi teguh dengan pendirian beliau untuk meneruskan projek ini.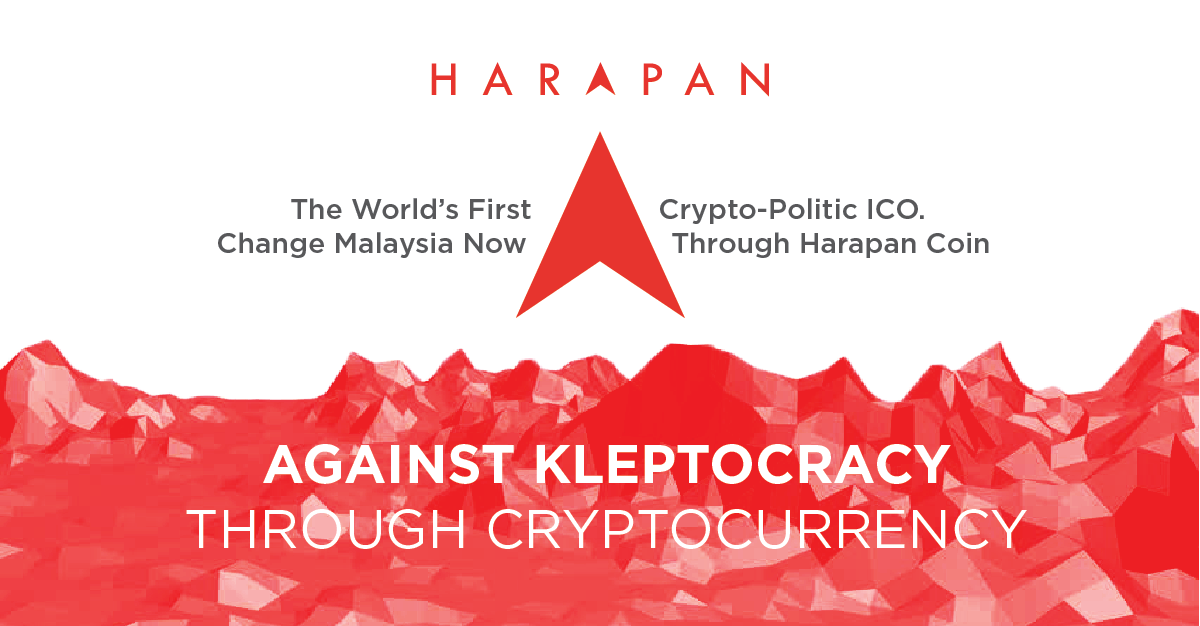 Jika dibandingkan dengan Singapura, Malaysia agak ketinggalan sedikit dalam memperkenalkan rangka kerja matawang digital. Monetary Authority of Singapore (MAS) telah memperkenalkan Payment Services Bill (PSB) yang akan mengawal selia pasaran matawang digital 19 Nov lalu.
Melalui PBS, penyedia servis pembayaran seperti GrabPay, Bitcoin (BTC), and Ethereum (ETH) perlu memohon lesen daripada MAS dan mereka akan diletakkan di bawah pengawasan Bank Pusat.
Di samping itu, Perdana Menteri, Tun Dr Mahathir Mohamad turut memberikan komentar beliau mengenai perkara ini.
"Secara am, kita sedang memikirkannya. Untuk mencari apakah yang akan diganti." – Tun M
Berkenaan Harapan Coin pula, Tun M berkata mungkin idea tersebut akan diterima, tetapi bergantung kepada apakah fungsi sebenar Harapan Coin itu sendiri.
Namun, menurut Tun M, perkara yang menarik perhatian beliau bukanlah matawang digital, tetapi 'cashless society'.
"Apa yang lebih menarik adalah 'cashless society'  di India. Mereka jarang menggunakan wang tunai. Apabila tiada transaksi tunai, sukar untuk berlakunya korupsi" – Tun M
Beberapa syarikat di Malaysia juga sudah mula menceburkan diri bagi mewujudkan 'cashless society' dengan memperkenalkan aplikasi pembayaran digital seperti GrabPay, Boost dan FavePay.
Baca: GrabPay Kini Tersedia Untuk Kemudahan Pengguna Grab
Selain itu, beliau turut menengahkan idea matawang Asia Tenggara yang akan digunakan bagi aktiviti perdagangan di antara negara Asean semasa Sidang Kemuncak Asean 15 November lalu.