[EKSKLUSIF] 4 GLC & 5 Agensi Kerajaan Dijangka Menerima Lantikan Baru
Reading Time:
6
minutes
---
4 GLC yang disebut-sebut adalah TNB, MAHB, NSTP dan Sime Darby Plantation
FELDA, Bursa, EKUINAS, BPMB dan MDEC adalah antara 4 Agensi Kerajaan yang bakal ditukar barisan pimpinan tertingginya
---
Selepas 9 Mei 2019, Pakatan Harapan (PH) tidak henti-henti melaungkan slogan tadbir urus korporat penuh integriti dan hal ini dibuktikan dengan rombakan besar-besaran yang dilaksanakan terhadap pelbagai agensi dan syarikat berkaitan Kerajaan seperti Khazanah, PNB, MARA, FELDA dan SKMM.
Segala usaha rombakan itu tidak berhenti setakat itu sahaja, malah dijangkakan pada tahun 2019, lebih banyak rombakan sama terhadap beberapa agensi dan syarikat berkaitan Kerajaan lain akan dilakukan.
Menurut sumber tertinggi memberitahu kapital terdapat perubahan besar melibatkan beberapa agensi kerajaan dan juga syarikat berkaitan kerajaan (GLC).
Walaupun sumber tersebut tidak memberitahu secara spesifik agensi atau syarikat manakah yang terlibat, Kapital membuat analisis secara mendalam dan menjangkakan terdapat 9 organisasi yang bakal berubah kepimpinan tertinggi mereka.
1. Tenaga Nasional Berhad (TNB)
Syarikat monopoli tenaga di Malaysia ini merupakan antara tumpuan terpenting dalam rombakan korporat yang dimaksudkan. Barisan kepimpinan TNB pada masa ini ialah legasi pentadbiran lama dengan CEO mereka, Datuk Seri Ir. Azman Mohd telah berkhidmat sejak 2012 lagi, manakala Pengerusinya, Tan Sri Leo Moggie pula sejak 2004.
Kita melihat bagaimana fokus Kerajaan melalui Menteri bertanggungjawab terhadap TNB, Menteri Tenaga, Sains, Teknologi, Alam Sekitar dan Perubahan Iklim, Yeo Bee Yin telah meletakkan sasaran 20% untuk Malaysia menggunakan tenaga boleh diperbaharui menjelang tahun 2030.
Dengan pertambahan kepada sasaran ini, jelas satu perubahan kepimpinan diperlukan untuk TNB memainkan peranan signifikan dalam tenaga boleh diperbaharui.
2. Bank Pembangunan Malaysia Berhad (BPMB)
Syarikat ini merupakan milikan penuh Kementerian Kewangan (MoF) yang dipertanggungjawabkan membantu industri kecil dan sederhana melalui pemberian pinjaman perniagaan. Bank ini diketuai oleh Datuk Wan Azhar Wan Ahmad sebagai Pengerusi dan Afidah Mohd Ghazali sebagai pemangku CEO semenjak Shaharuddin Zainuddin meninggalkan Bank berkenaan.
Berdasarkan rekod lampau, BPMB telah melalui pertukaran CEO sebanyak 3 kali dalam tempoh 3 tahun. Mengapakah begitu kerap sekali CEO BPMB beralih tangan?
Menurut Bank Negara Malaysia (BNM), hampir 95% daripada peminjam yang sepatutnya melangsaikan pinjaman pada 2015-2017 gagal melangsaikannya. Selain itu, beberapa laporan audit menyatakan banyak berlaku "hanky panky dealing" dalam BPMB.
Antaranya adalah pemberian pinjaman yang meragukan kepada beberapa syarikat seperti Zecon Medicare Sdn Bhd, Green Pluslink Sdn Bhd, Fiscal Laurel Sdn Bhd dan SA Hotels & Resorts Sdn Bhd yang dinyatakan di dalam laporan McKinsey.
Baru-baru ini pula BPMB berdepan dengan kes mahkamah melibatkan penjualan 65% saham AWH di Syarikat Borcos Shipping Sdn Bhd kepada GMV-Borcos pada Januari 2013 berjumlah RM190.45 juta.
Sesuatu yang ajaib jika tiada sebarang pertukaran berlaku dalam BPMB, setelah beberapa masalah yang didedahkan ini. Jangkaan kami, CEO dan Pengerusi BPMB akan beralih tangan.
3. Malaysia Airports Holding Berhad (MAHB)
Setakat 27 December 2018, saham MAHB telah jatuh hampir 15% daripada RM9.975  kepada RM8.490 sejak bulan Julai. Pada masa yang sama prestasi MAHB kurang memberansangkan apabila 75% daripada operasi Lapangan Terbang  mereka di Malaysia rugi.
Jika dibandingkan dengan prestasi lapangan terbang negara jiran, Lapangan Terbang Changi , MAHB dilihat lebih jauh ketinggalan. Pada tahun 2018 sahaja, Changi Airport Group mencatatkan peningkatan keuntungan sebanyak 28.3%.
Ura-ura mengenai pertukaran pimpinan tertinggi MAHB semakin hangat diperkatakan apabila penasihat Perdana Menteri, A Kadir Jasin menulis di Facebook peribadi beliau menggesa ahli lembaga dan pengurusan baru dilantik.
Hal ini berikutan tindakan MAHB yang membuat laporan polis terhadap staf AirAsia kerana memuat naik video rungutan terhadap piawaian kebersihan yang teruk di KLIA2 ke media sosial.
Sebagai sebuah syarikat monopoli, MAHB tidak sepatutnya menanggung kerugian dan jelas syarikat ini memerlukan kepimpinan yang baru untuk mencatatkan keuntungan.
Siapa bakal menjadi orang kuat baru untuk MAHB?
4. Ekuiti Nasional Berhad (EKUINAS)
Ekuiti Nasional Berhad (Ekuinas) ditubuhkan pada 1 September 2009 bertujuan mengendalikan pengurusan dana ekuiti persendirian dengan matlamat untuk membantu Bumiputera memiliki saham terpilih.
Berdasarkan laporan tahunan 2017, Ekuinas Direct (Tranche 1) Fund, Ekuinas Direct (Tranche 2) Fund dan Ekuinas Direct (Tranche 3) Fund memberikan pulangan sebanyak 10.1%, 14.6% dan 10.7%. Ini jelas menunjukkan dua daripada tiga dana EKUINAS telah gagal mendapat pulangan Internal Rate of Return (IRR) sebanyak 12% sebagaimana yang telah ditetapkan.
Selain itu, EKUINAS memerlukan barisan pengurusan baru seiring mandat kerajaan yang mahu EKUINAS kembali kepada agenda asalnya untuk membantu bumiputera, bukanlah berkisar keuntungan semata-mata. Ada sumber dalaman menyatakan akan berlaku perubahan dalam barisan pengurusan tertinggi dan juga barisan Ahli Lembaga Pengarah.
5. Perbadanan Ekonomi Digital Malaysia (MDEC)
CEO MDEC, Datuk Yasmin Mahmood bakal meletakkan jawatan beliau bermula Januari 2019 kerana ingin menceburkan diri dalam perniagaan digital di Indonesia. Sudah pastinya kekosongan ini perlu diisi.
Ia bukan kerja mudah bagi bakal CEO memandangkan beliau bakal bekerja rapat dengan Menteri Komunikasi dan Multimedia, Gobind Singh Deo yang dilihat cemerlang dalam mentadbir kementeriannya.
Menurut IMD's 2018 World Digital Competitiveness, Malaysia berada di tangga 27 berbanding tangga 24 tahun lalu. Antara tugas pertama CEO baharu nanti adalah memulihkan semula kedudukan Malaysia dalam World Digital Competitiveness.
Sehingga ke hari ini MDEC hanya mempunyai pemangku pengerusi, Datuk Mathialakan Chelliah yang menggantikan Tan Sri Sidek Hassan. Jadi situasi ini jelas akan ada Pengerusi dan CEO baharu kerana adanya kekosongan.
6. Sime Darby Plantation (SDP)
Berdasarkan kenyataan daripada Moody's Investors Service, SDP kini berada dalam keadaan yang tenat memandangkan aliran tunainya tidak mencukupi bagi menampung kos operasi menjelang Jun 2019.
Keadaan harga sawit yang merudum sekitar 50% dalam tempoh setahun menambahkan lagi masalah kepada SDP. SDP dikatakan bakal menjual beberapa bidang tanah bagi menampung kos operasinya.
Selain itu, Pengarah Urusan SDP, Tan Sri Mohd Bakke turut terpalit dengan skandal 1MDB kerana pernah menjadi salah seorang Ahli Lembaga Pengarah 1MDB.
Adakah sumpahan 1MDB bakal memberi kesan kepada SDP?
7. FELDA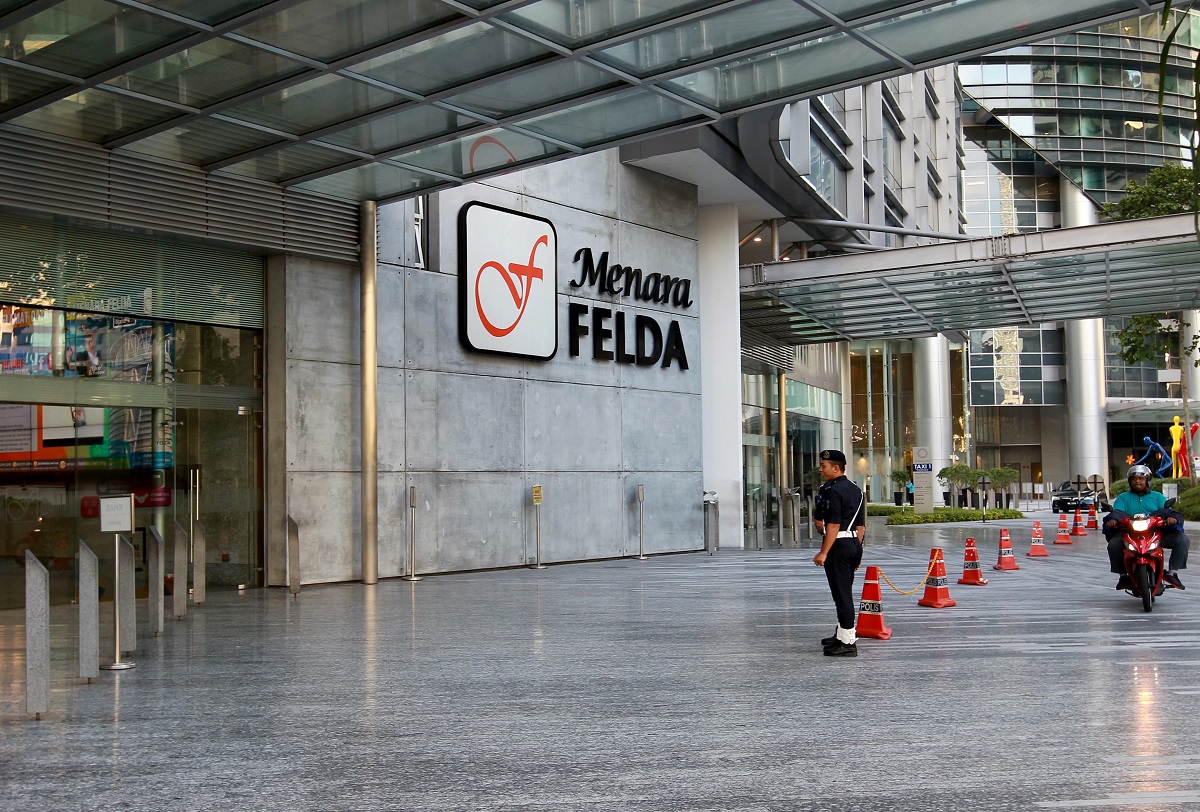 Seperti mana yang kita ketahui, Tan Sri Megat Zaharuddin Megat Mohd Nor telah dilantik sebagai Pengerusi FELDA yang baharu dengan harapan dapat memulihkan semula FELDA. Walau bagaimana pun, sehingga ke hari ini, tiada perkembengan terbaru daripada FELDA berkaitan pelan pemulihannya.
Tambahan lagi Kertas Putih FELDA yang dijanjikan untuk dibentangkan pada 10 Disember lalu juga ditangguhkan ke tahun hadapan menunjukkan betapa lambatnya proses pemulihan yang berlaku di Felda.
Adakah Tan Sri Megat Zaharuddin akan digugurkan daripada jawatan Pengerusi FELDA? Namun pengguguran beliau memerlukan justifikasi yang lebih kuat memandangkan beliau baharu sahaja dilantik. Namun segala-galanya tidak mustahil kerana PH mahu membuktikan sesuatu kepada peneroka dan pemegang saham.
FELDA mempunyai isu aliran wang tunai di mana baki tunainya hanya tinggal RM100 juta dan ini menimbulkan kemarahan kepada staf, peneroka dan vendor FELDA yang masih belum menerima bayaran.
8. Bursa Malaysia
Tahun ini merupakan tahun yang kurang memberangsangkan bagi pasaran saham di Malaysia. Setakat hari ini, indeks saham Bursa Malaysia (KLCI) telah jatuh sekitar 6%.
Datuk Muhamad Umar telah dipilih sebagai CEO baharu Bursa mulai Februari tahun hadapan oleh Ahli Lembaga Pengarah.  Jika diikutkan perubahan CEO sudah pasti akan memberi isyarat bahawa barisan Ahli Lembaga Pengarah juga akan dirombak tidak lama lagi
9. The New Straits Times Press (Malaysia) Berhad (NSTP)
NSTP diketahui merupakan syarikat media milik syarikat berkaitan Barisan Nasional (BN). Namun selepas kekalahan BN Mei lalu, CEO Kumpulan NSTP mengeluarkan satu kenyataan bahawa NSTP perlu menjadi lebih telus dalam menyampaikan berita dan maklumat serta tidak berat kepada mana-mana pihak.
Akan tetapi, kenyataan itu ditangkis oleh bekas editor NSTP, Kadir Jasin. Menurut beliau, NSTP telah gagal mengamalkan konsep kewartawanan yang sebenar dan adakah NSTP mampu mengubahnya setelah begitu lama menjadi media yang pro kepada BN.
Desas-desus mengatakan bahawa jawatan CEO Kumpulan NSTP yang kini disandang oleh A Jalil Hamid akan ditukar kepada wajah baharu.
Adakah NSTP akan menjadi lebih bebas ataupun akan kekal dengan kepimpinan yang diketahui gagal menajalankan konsep kewartawanan yang sebenar?